Unlocking vehicle access
Accelerated access to vehicles on flexible terms, alongside guidance on the right vehicle mix for your fleet to get your rollout moving.

Overcoming the biggest barrier to electrification
Finding the right vehicles for your fleet, and accessing them on favourable terms, is often one of the biggest challenges faced in an electrification journey.
Fleet operators often feel they have to switch vehicles 'like for like', and wait for the 'right' vehicles to be available for their current operating model. Whether it be range, load or vehicle type, operators can be put off when they don't see exactly what they're looking for.
Often the right answer is to explore alternate vehicle choices. We're here to help navigate this challenge, both in finding the right vehicles for your operation, and in securing access to them.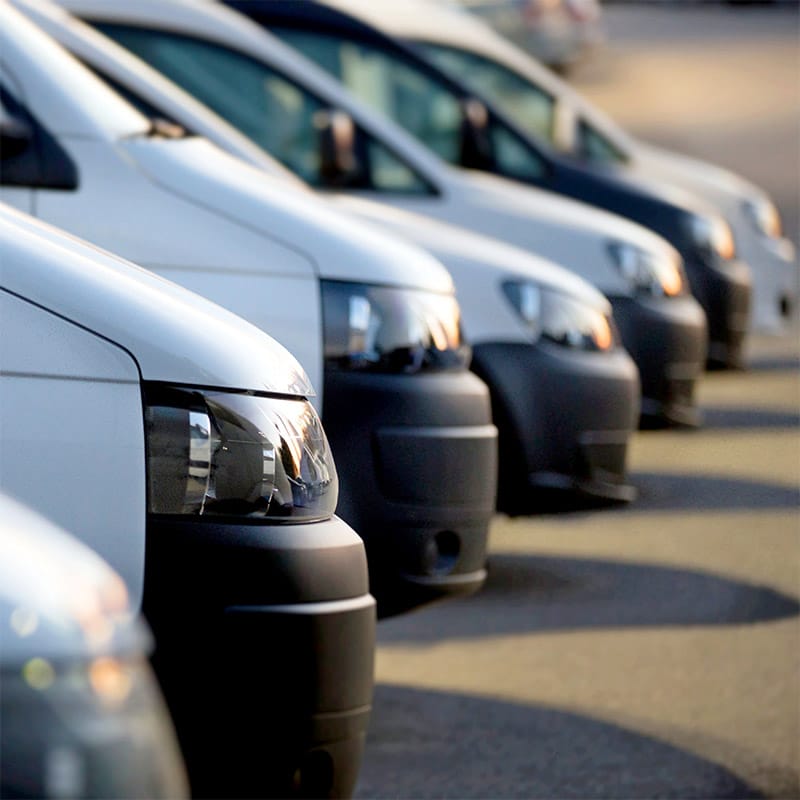 Choose the right vehicles for your fleet
As you move through the transition, there are opportunities to adjust your vehicle mix and operations to make the most of the transition. Our vehicle experts will help you understand the options available, and to make the right choices for your cost base and operations.
Accelerated vehicle access on favourable terms
We have assessed the range of vehicles on the market and established partnerships with leading OEMs and vehicle converters to support fleets in accessing the right vehicles for their needs on flexible terms.
Speak to one of our expert advisors and find out how we can help you to begin your journey to electrification today.